Testimonials
Canavan & Frank have just finished construction on our new home in New Braunfels, and we couldn't be happier with the finished product!
My husband and I feel very fortunate to have made the decision to entrust John and Shawn with a project that is so important to us. Wading through the steps of new construction could have been overwhelming, but John and Shawn guided us through the process with knowledge and patience. The quality of construction in their homes, and the trust we felt in them as professionals and people of good character, made this process a positive one for us. Jeff, Trish, Windy, Ruby, and the other members of the many work crews, were all supportive and worked hard to make sure that every detail was right. Continuous communications made this a good and success-oriented collaboration.
We both wholeheartedly recommend Canavan & Frank Custom Homes to anyone wanting to build a new home. Thanks again for making our dream a reality!
Gene and Marilyn Garrison - December 2014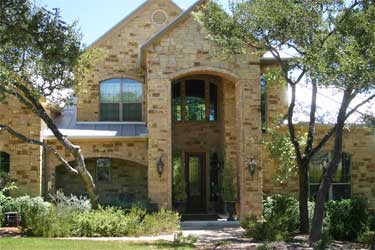 We couldn't be happier in our new home! John Canavan and his team of talented craftsmen built us a home we can be proud of. From the start John was on site keeping the building process on target and ensuring quality of work. We challenged John to finish construction in time for the school year and he came through for us. He kept us informed of the progress and we felt like we were part of the team. At the end of the day as we enjoy a glass of wine on our beautiful porch, we feel very blessed to have worked with such a talented man. Our thanks to John and his team for our wonderful home.
Todd and Helen Austin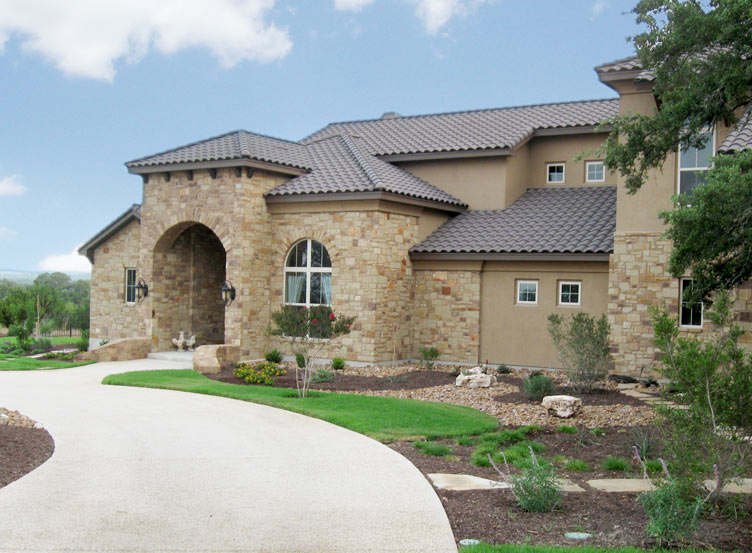 We have been in our new Canavan & Frank home for 3 months now and we are so pleased with the final product. Twice before we have built custom homes and frankly after talking to other builders, we were not too enthusiastic about subjecting ourselves to the task for a third time until we talked to John. From the planning phase through construction Canavan and Frank made the whole process a positive experience and were always concerned with making a well-constructed home along with keeping the customer happy.
Thanks again for doing an outstanding job constructing our dream home and making it fun!
Richard & Char Vogelpohl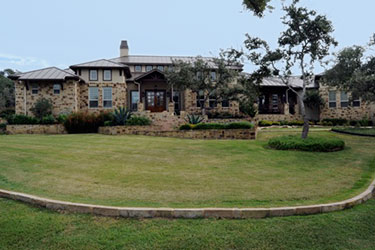 Our decision to select John Canavan as our custom home builder came eleven years after we purchased a lot in River Chase.  We knew that we wanted to retire in Hill Country, but we weren't looking forward to the stress and emotional toll associated with the design and building process.   After a thorough canvassing of the area's existing home market, we concluded that if we were to get exactly what we wanted we would have to build.    Several years earlier we had watched a custom home being built by John Canavan in the general area of our lot.  We were extremely impressed by the design, quality of construction, and homeowner's satisfaction.  We arranged a meeting with John and Shawn and once we spent some quality time with them, our builder selection was never in doubt.  John exudes competence, experience, and a quiet confidence in his ability to deliver a custom home that meets your financial and physical needs, and is in perfect alignment with your personal tastes.  Shawn's administrative skills, including her relentless follow-up and detailed account management, are matchless.  Together, they are the perfect combination to get the job done right, on-time, and within budget.
John has a special eye for Hill Country home design.  Importantly, he has developed a network of architects, engineers, and sub-contractors who, as a result of his leadership, worked seamlessly together to ensure that our home design and its placement on our property were in harmony with one another.  John and Shawn are masterful at getting the most from their sub-contractors.  They demand perfection and they facilitate the effective coordination of jobsite activities.

From a homeowner's perspective, four key factors influenced our builder selection decision:  (1) confidence that the project will be completed as designed with minimal surprises, (2)  ease of working with one another,  (3)  personal integrity and trust, and (4) a long list of satisfied clients.  In each of these categories, John and Shawn exceeded our expectations in every way.  We are absolutely thrilled with the outcome of our beautiful new home.  The building process was as painless as any we have ever experienced and the post project completion follow-up has been amazing.  Perhaps the greatest testimonial of all is that we are proud to have become and remain close personal friends with John and Shawn.
Dave and Cindy Heminger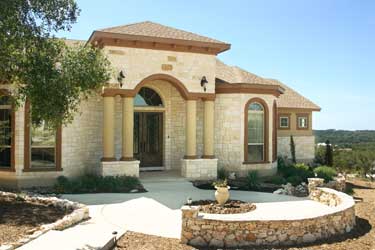 We purchased our lot in River Chase in January 2005 and met with several builders between 2005 and 2009. We met with John Canavan and decided almost immediately that he would be building our house. Since we were living in Colorado we would be building by long distance and we felt confident that John would do a good job. Construction was started in May of 2009 and completed in December. John and Shawn communicated with us almost daily, updating us on what was being done and sending pictures each step of the way. Because of the excellent communications, we could make decisions long distance on changes that benefited both of us. They were always available to meet with us when we were in town and made us feel like family rather than a client.

After the stories we have heard about working with general contractors, we were pleasantly surprised to have such a good experience with John. I think the best that can be said was a statement by a neighbor that, compared to the house built at the same time down the street, we had the better constructed house. We would definitely recommend Canavan & Frank Custom Homes.
Richard & Betty Parker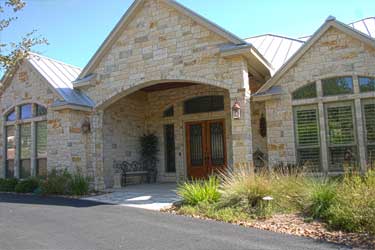 Canavan & Frank made every step of our home construction a positive experience, from planning and blueprints to moving day we saw a willingness to go above and beyond our high expectations. John's attention to detail, good advice and quality craftsmanship extended to every aspect of construction. John and Shawn brought integrity and quality to the job every day, and gave us a very special custom home we are very proud of. As new Texans, we are proud to say we are part of the Canavan family and they are part of ours.
Jane and Paul Freestone
As we all know, building a house is quite an endeavor; and building a house for the first time is quite an emotional experience. However, from the first day we started the construction process with John Canavan, we became partners--- "a team building a 'home'; not just a house." That's the way John works with you every step of the way. Each detail was taken care of even when we were still living overseas! Each phase and its expected deadlines were met accordingly; updates were informative and timely; contact with suppliers was excellent. The quality of work and craftsmanship resulted in a far superior product compared to anything else we had seen in this area. We are thoroughly enjoying our home and are quite proud of it!
Lowry & Olga Wilson
My wife and I wanted our home built by someone that treated us like family and ensured that all my expectations were met or exceeded for a fair price. Being an engineer, I have lots of expectations so I was worried that I could not find a builder to satisfy me. I was lucky. I found that builder in Canavan and Frank. John and Shawn have become part of my family. I am extremely thrilled by the service that was provided and by the top quality workmanship. Lots of builders forget about you after the keys are exchanged, not Canavan and Frank. Anytime I have a question or need support, they are always there for me. You can't find many builders like this. Quality, service after the closing and just plain fun to be around, this is Family at its finest.
Doug Carvel
What a great experience we just had! Canavan & Frank Custom Homes has my highest recommendation to build your dream home. We are totally satisfied with the value, construction and level of detail in our new, custom home. Many builders offer you a competitive price. However, what really matters as you go through the process of building a home is the level of trust, availability and communication you maintain with your builder. In these areas, you will find no better man than John Canavan and his office staff. John's dedication to your project, his integrity and responsiveness to your needs was evident from our first meeting and continues on now, even after we signed the closing papers. I trusted John to make decisions in my absence; he will always have your best interest at heart. Many people will roll their eyes when you tell them you are going to build a home. I can tell you we had a fantastic experience from picking out fixtures and appliances to choosing cabinets and colors of paint. John and Shawn will guide you every step of the way and keep you on track and on budget. So contact John and Shawn today and make your dream home a reality!
Colonel Mark C. Vlahos, USAF, Retired
In 2006, we were living in Virginia, when friends talked us into buying some land in River Chase. The plan was for all of us to work for several more years, then retire and enjoy life in the Hill Country. Three years after our purchase, we were in New Braunfels for a short visit, when we happened to see a sign for Canavan & Frank Builders. The office was nearby and, on a whim, we drove over and happened to run in to the imposing figure of owner John Canavan himself, coming out the door. We briefly explained we were interested in building on our lot and, before we knew it, John had piled us into his truck and was driving us up the road to see one of his model homes, where Shawn, was holding an "open house."
Looking back, we like to tell people it was Shawn's chocolate chip cookies that sold us on Canavan & Frank. In reality, it was the immediate feeling of trust that developed after only a few minutes of talking and interacting with John and Shawn. We knew that we had found the right people to build our house, even if we might not be residing in Texas when construction actually took place.

And that's the way it turned out. While we were occupied with readying our place in Virginia for sale and wrapping up our respective jobs, John took the design we worked out with his able architect and built our house, while Shawn coordinated all the paperwork and details with us, tracked invoices and draws, and kept us abreast of progress with frequent e-mails and photos. As the weeks passed, we made one or two trips to Texas to meet with John's interior designer, and also to select hardware and appliances, but for the most part, Canavan & Frank did the job-and did it well.

Amazingly, two months before we were scheduled to move in, we unexpectedly sold our Virginia house after it was on the market for less than 24 hours. At that point, we had visions of having to spend several weeks in a motel somewhere while our house was being finished. But John and Shawn told us they'd see what they could do and, sure enough, managed to complete construction almost three weeks earlier than planned, thus saving us considerable expense and inconvenience.

We've been enjoying our new home for almost a year now, and know that we could not have selected a better or more capable builder than John Canavan, or more responsive, hard-working and dedicated individual than Shawn, to take our vision and turn it into reality here in River Chase.
Phoebe Fisher & Barbara Larcom
We have lived all over the country and this was our 11th move over the past 30+ years and easily the most satisfying. We have moved 11 different times and this has been a great experience from start to finish. Expect a very close relationship between John and Shawn who will ensure that all of your expectations are not only met but exceeded. They advertise a key turn job and they deliver. If you need to do a change it is on a hand shake basis and there are never, never any surprises.
There were multiple reasons for this:
Living in the Hill Country which we consider the best area of the country to live in
Finding Copper Ridge and the gorgeous views from almost all the lots that were for sale
Working with John and Shawn, on a hectic schedule imposed by us, was nothing less than a pleasure experience.
John is an excellent quality builder that met and exceeded all our expectations
Finally, everyone we met were very friendly, we knew this was the place for us
Now that we are in our new house we know we have made the right decision and are happy to call Copper Ridge home. By the way, John stands behind his work and even though we haven't come up with a punch list after the initial move in they stand by ready to take care of any building issues that develop. What more can you ask for?
Gary & Susan Lewis
130 River Chase Way
New Braunfels, Texas 78132
office
830.226.7107
fax
830.226.7108